August 14th, 2009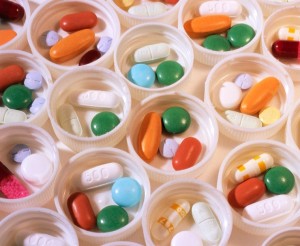 The Financial Times reports on The Athenaeum Group, named after the club in Pall Mall.  The group is one of a growing number of high-level forums taking place around the world to tackle a disturbing divergence: the number of new medicines has steadily dropped, while the cost of bringing each one to market has risen sharply to more than $1bn (£605m, €700m). The group's hope is to redress the problem with initiatives to overhaul individual companies, foster collaborations with rivals and create broader partnerships with researchers and regulators.
Richard Barker, Chief Executive of the Association of the British Pharmaceutical Industry, the UK's trade body commented:
"It's very important that we move away from just saying this is extraordinarily expensive.  If we extrapolate the current line, we will not have affordable medicines."
Pharmaceutical companies face the disappearance of billions of dollars in revenues in the next few years as patents expire on their existing medicines, undermining the sales that have kept them in business.  Meanwhile, state and private healthcare systems alike are seeking ways to cut costs and are balking at the rising price of new medicines.
Kenneth Kaitlin, director of the Tufts Centre for the Study of Drug Development, which produced the $1bn per drug cost estimates, says:
"The industry has been talking about the issue for many years, but there were never the drivers that there are now. I don't think it has ever had so much at stake. There are companies that are not going to survive."
He cites as symptomatic the large-scale takeovers this year of Wyeth by Pfizer and Schering-Plough by Merck, which he argues were primarily designed to defer patent expiries and cut costs rather than provide a solution to falling research productivity.
Companies are also seeking to boost innovation through intensified collaboration . Eli Lilly has signed cost- and revenue-sharing deals with operators including Covance and Quintiles. AstraZeneca has agreed development projects with Bristol-Myers Squibb on a diabetes drug and with Merck for a cancer treatment.
GSK this year went much further, announcing a deal with Pfizer to pool all of their existing and experimental drugs for HIV. They must share future revenues – but also stand to gain more than either could separately, by combining expertise and funding and sharing the high risks of failure. By making their venture a separate entity, they also strip out other overheads, boosting accountability and focus.
Some of the more radical drug company partnerships are taking place with nonprofit organisations. Cancer Research, a UK charity, has lately signed three deals, including two with AstraZeneca, to test experimental treatments that the company was unwilling to pursue on its own.
Their approach also raises a third, and still more radical, way of tackling the innovation drought: collaborative alliances that go beyond individual partnerships to span the entire pharmaceutical industry as well as academic researchers and regulators.
One advantage is greater information sharing to cut costly duplication. Rival companies spend large sums on similar research programmes that lead to dead ends when they discover that a compound is toxic or fails to have the hoped-for curative effect.
Traditionally, companies have had no desire to accelerate their rivals' relative progress – and medical journals have little interest in publishing reports on research that does not work. While the limitless space of the internet helps tackle the latter issue, incentives may be needed to deal with the former. Mr Barker from the British trade grouping says: "In principle, we all learn a lot from rigorous analysis of failures. We need a Journal of Outstanding Clinical Failures."
In the US through the Critical Path Initiative, and more recently in Europe via the Innovative Medicines Initiative – both in tight co-operation with their respective regulators – progress has been made in identifying common "biomarkers" by which competing companies agree on the best ways to measure an experimental drug's efficacy or safety.
"Companies have recognised there is no comparative advantage in safety," says Ray Woosley, Critical Path president. But he concedes that they are most willing to co-operate in areas where they are failing to make much headway on their own, such as treatments for Alzheimer's disease. "If they had a magic bullet, they would not share data."
Thomas Lonngren, head of the European Medicines Agency, the European Union's regulator, says that since the innovation drought became clear this decade, much progress has been made through earlier and deeper consultation with industry.
He argues that the biggest barrier to progress is science itself. "We are going into a new era of drug development where it's getting more and more complex. It is generally accepted that we have moved from low- to high-hanging fruit. Mother Nature is saying that she has the cards."