August 25th, 2009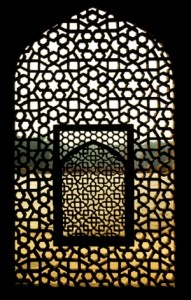 Competition law is now in place in around 108 countries  including emerging economies like China, Thailand, Korea, Malaysia, Singapore and Vietnam where stringent competitive regulation is considered to be a constructive step to the development of market economy.
The forthcoming International Conference on Competition Law (6-7 November 2009, New Delhi) organised by the World Council on Corporate Governance in association with India's International Academy of Law aims to examine the status of competition law in various jurisdictions with particular reference to India and the emerging economies where it is being increasingly viewed as an instrument for inclusive growth.
India has been selected as the venue of the conference as it has got a new competition law – Competition Act 2002 as amended in 2007. It has also established the Competition Commission of India with effect from October 2003 and has commenced enforcement of the law with effect from 20 May 2009.  As a consequence, Indian companies are keen to understand the role of the competition lawand its impact on their day-to-day operations.
The conference aims to share information and practice on competition law in various jurisdictions and provide a learning experience for the Indian and foreign companies, law firms, regulatory and judicial authorities and other stakeholders. It also aims to provide a blueprint on how competition law and policy can be evolved to become a powerful tool for fair and competitive markets that, in turn, promote inclusive growth.  
Justice P N Bhagwati, Chairman, International Academy of Law, commented:
"One of the primary aims of competition is to diffuse socioeconomic power of the incumbents and broaden the economic and social base by encouraging participation of new entrants and thus, fostering innovation and growth.
"It improves consumer welfare by stirring up inter-firm rivalry that compels each firm to excel to satisfy the customer by offering better deals and newer products with superior quality at lower prices."
Andrew Dakers, Founder, The Cooperatition Incubator, added:
"We are really excited that the organisers have decided to include discussion on the social objectives of competition law and non-efficiency objectives in competition law on the agenda.  This makes the New Delhi conference an important milestone in the discussion of competition law and its relationship with responsible practices in individual businesses, across sectors and supply chains."
Full programme: http://www.wcfcg.net/ICCL_NewDelhi.pdf
Speaker submission guidelines: http://www.wcfcg.net/Papersubmissionguidelines.pdf